Clangers
The Clangers need no introduction, but for those of you who have been living on the moon for the past 50 years… oh, no, wait… The clangers are of course everyone's favourite whistling, green soup eating, kind-hearted, moon dwelling creatures and created by British animation Royalty, Oliver Postgate and Peter Firmin.

Make sure you explore our huge range of Clangers gifts featuring artwork and illustrations from the hit show through the years.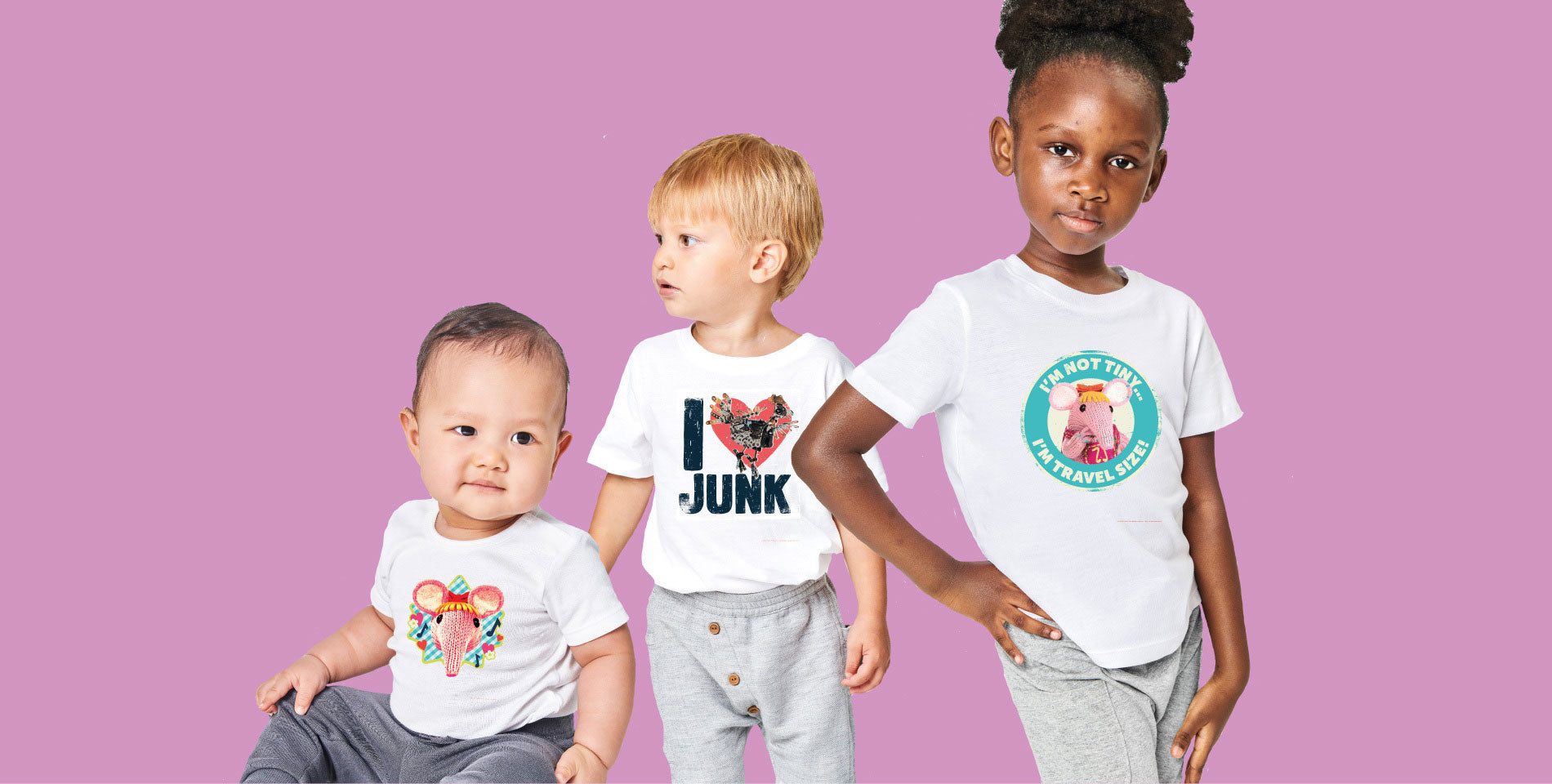 Check out our new t-shirts!
Show your support for the ever-loveable Clangers with our new collection of T-Shirts!
Shop Now