Miffy
Miffy, or Nijntje as she is known in the original Dutch, has become a megastar and iconic brand the world over. Artist, Illustrator, Graphic Designer (and some would say LEGEND), Dick Bruna's most memorable creation continues to be loved by many and now has book sales close to 100 million worldwide - not bad for a little white rabbit with heavy lines, simple shapes, and primary colours.

Fun miffy fact: Whatever his characters are doing in the books, Dick Bruna always draws them looking straight at the reader, they never appear in profile. Go see for yourself while looking through our enormous miffy gift collection, including some of our favourite miffy art prints, cushions, tote bags and more!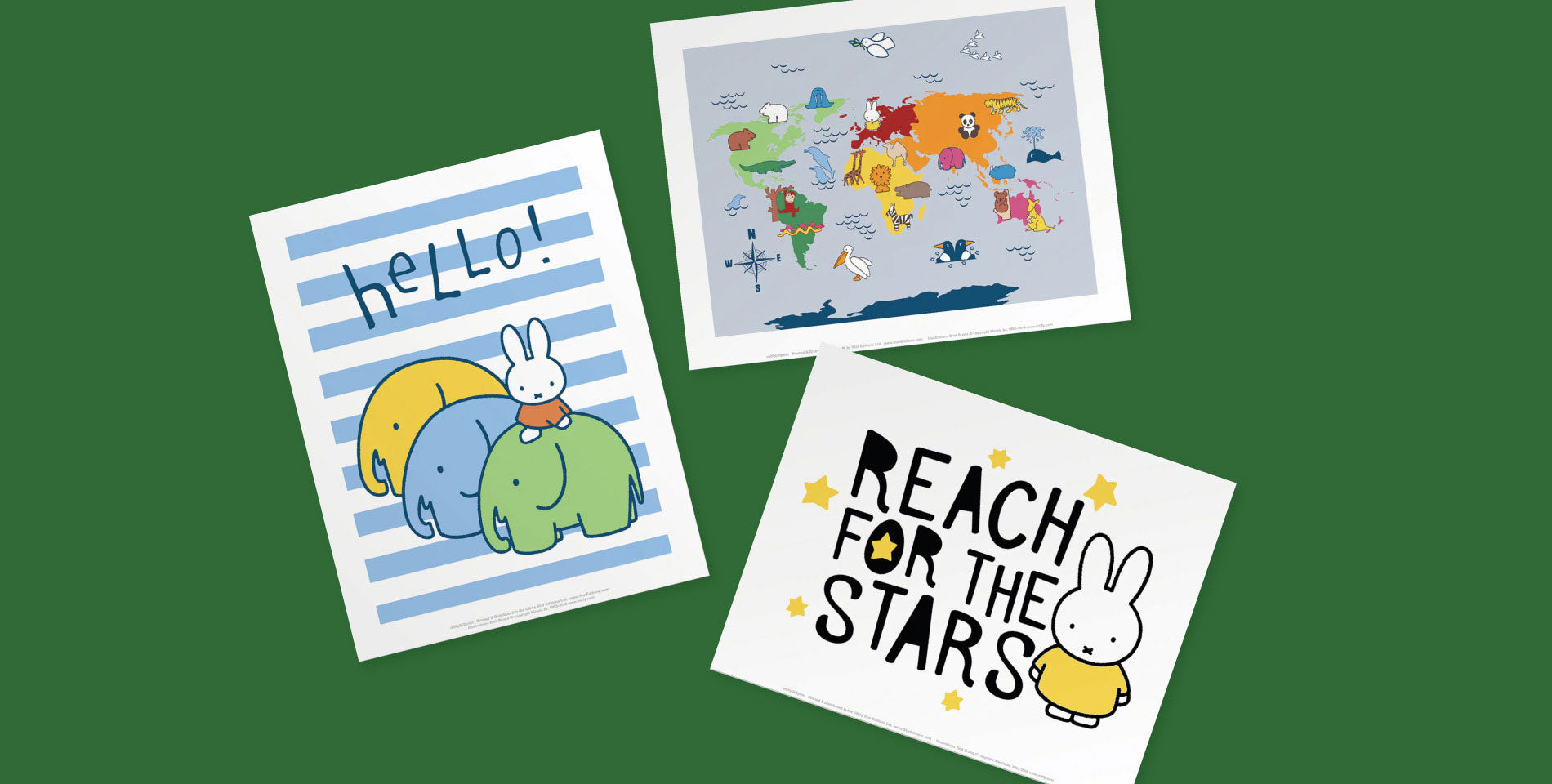 Check out our new Art Prints!
Show off your love for Miffy with our new collection of Art Prints!
Shop Now