Monopoly
Do you know anyone who HASN'T played a game of monopoly? Well, at least "started" a game? Not everyone always makes it to the end *cough* BAD LOSER. Well let me tell you, over a billion people have played Monopoly since Charles Darrow first developed the MONOPOLY game in 1933. Our Monopoly range of gifts and clothing is inspired by the iconic imagery of the Monopoly properties, as well as the fun/greedy/rivalry that is so synonymous with the brand. Make sure you check out our exclusive Personalised Monopoly prints and gifts too.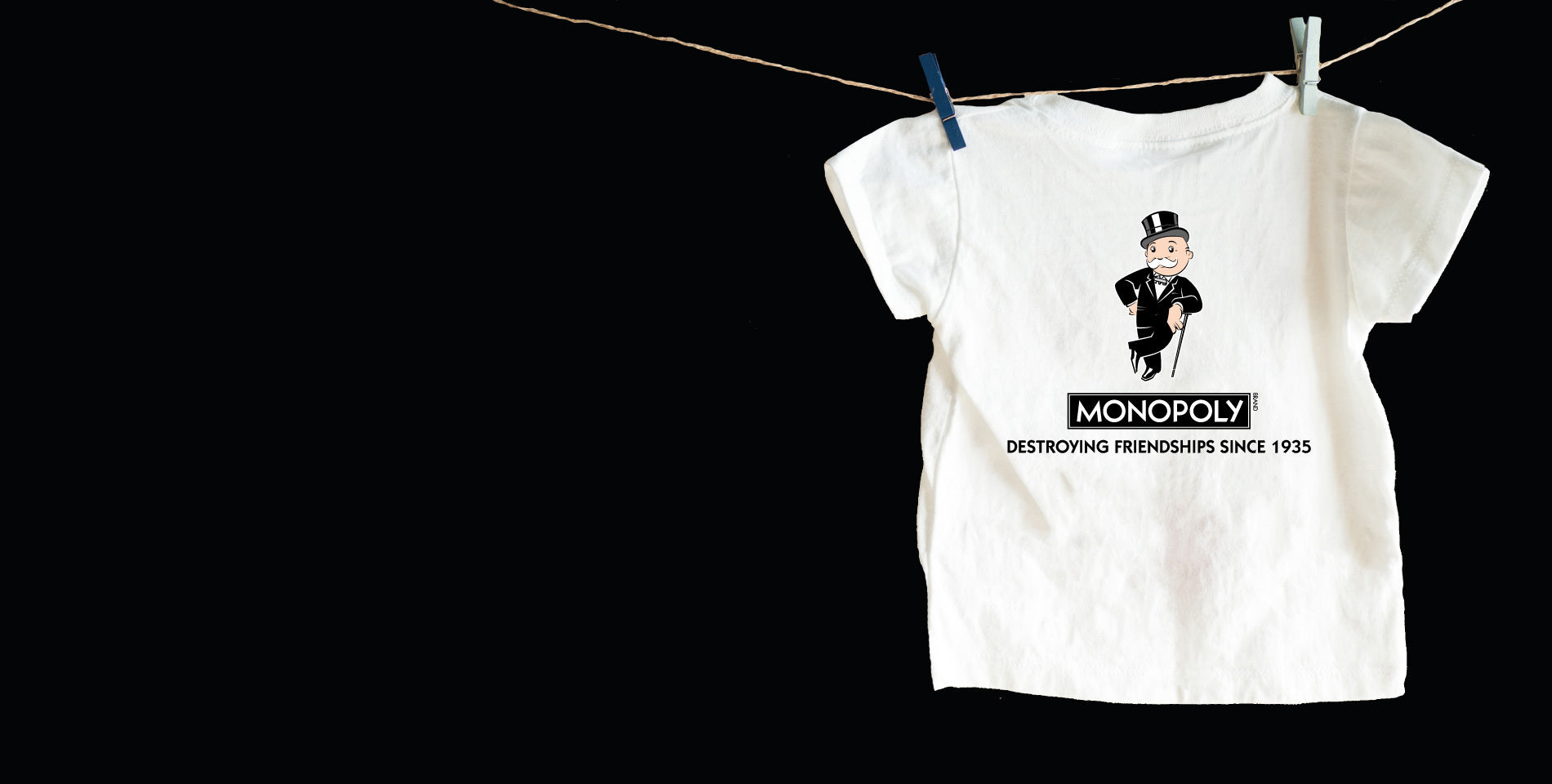 Check out our new t-shirts!
Express your love for the classic board game with our new collection of T-Shirts!
Shop Now