Peppa Pig
What is there left to say about the powerhouse brand that is Peppa Pig? She's unstoppable and rightly deserves her place at the very top of the pre-school licensed properties. Now approaching her 18th birthday (she doesn't look a day over 6!), we're delighted to be able to showcase the bestselling Peppa Pig range of toys and gifts here at Swallowed a Fly including the Peppa Pig personalised gift collection featuring personalised t-shirts, mugs, greeting cards and more.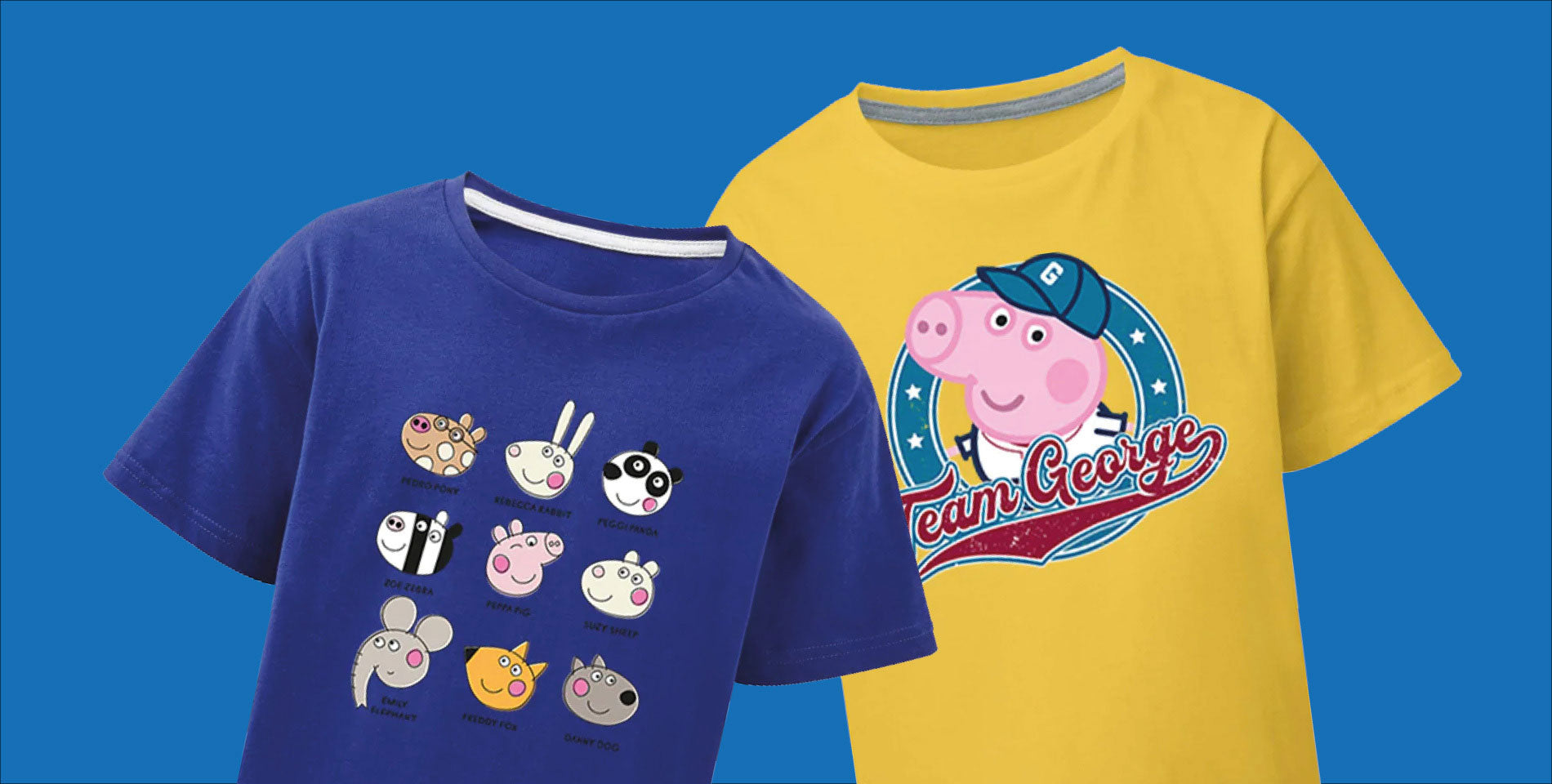 Check out our new t-shirts!
Express your love for Peppa Pig with our new collection of T-Shirts!
Shop Now