World of Dinosaur Roar
The World of Dinosaur Roar! was originally based on the children's picture book by Paul and Henrietta Stickland and has now grown to be the delightful dinosaur phenomenon that it is today. Boasting a series of storybooks featuring a group of bold and colourful dinosaurs, the brand has been created by Peter Curtis and produced in association with the Natural History Museum to teach young children about dinosaurs. Equally as educational as it is entertaining, The World of Dinosaur Roar! has been developed to captivate and engage pre-schoolers during their key dinosaur phase and each one of our Dinosaur Roar! gifts intend to do just the same.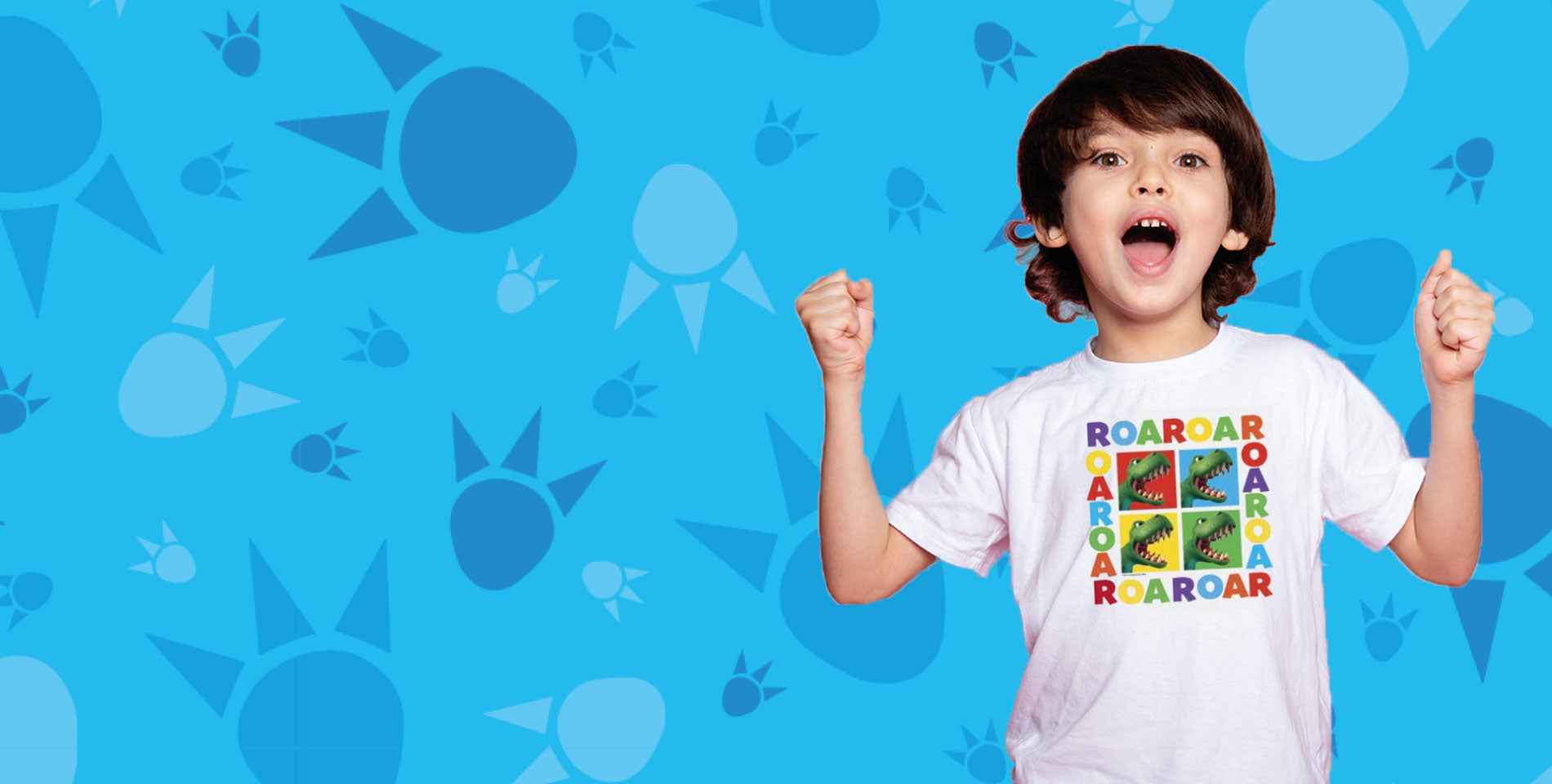 Check out our new t-shirts!
Get ready to get prehistoric with our new collection of World of Dinosaur Roar T-Shirts!
Shop Now